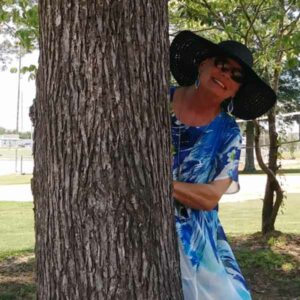 AimeeAnn is a city girl transplanted by marriage to 47 acres in rural Tennessee. Every day is an adventure and something different than the day before. Her world of reading, research and writing keeps her busy.
She is a contributing author to Chicken Soup For The Soul and Samaritan's Purse.
A story scientist writing on subjects ranging from mystery to women's fiction to children's books.
When not writing for Grits to Writs & Beyond, finishing short stories and working on novels, she works in her flowerbeds and decorates the house & porch (on a small scale) for holidays.
Oh, she also loves cookie dough, naps and watching wildlife roam across the hilly, wooded property she shares with her always supportive husband!